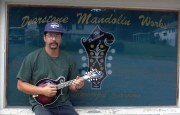 Title: Senior Member
Total Posts: 107
Last Online:
Display Name:
Madmax
Registered on:
12-30-01 05:00 PM
User Number:
1451
Full Name:
Kermit Blankenship
Occupation:
Retired Coal Miner
Hobbies & Interests:
Heli,s Playing Mandolin in a Bluegrass Band and Fishing and Hunting.
Location:
Grundy,VA
Signature:
Kermit Blankenship
Raptor 30V2

Bio:
I have a wife (Patricia) and 2 kid,s (Justin&Andrew)
<br>I used to work in a Coal mine,s till i hurt my back in 1989 now i play Mandolin in a bluegrass band.
<br>Been playing Mandolin for about 21 years.